Book Title:

Data Management and Governance Glossary

Subtitle: A Claremont Graduate University EDUC 448 Fall 2021 Course Publication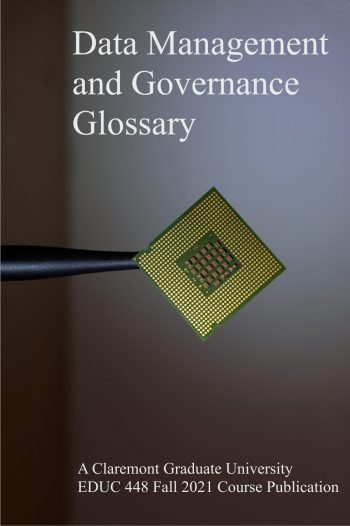 Book Description: This glossary is intended to support professionals who are seeking to understand Data Management and Governance in the context of K-12 and higher education. The definitions included in this ebook provide a fundamental understanding of common Data Management and Governance terms. This glossary was co-created by education professionals and graduate students enrolled in Claremont Graduate University's EDUC 448: Data Management & Governance course taught by Dr. Gwen Garrison, PhD during the Fall 2021 semester.
License:
Creative Commons Attribution NonCommercial